A FUNDAMENTAL INTERVENTION FOR HOLISTIC GROWTH
Vission
To develop adaptive, positive and resilient individuals with life-skills in the academic ecosystem of the university.
Mission
Promoting and supporting development of competencies that inculcate professional values, interpersonal skills and work ethics in individuals
Creating opportunities to enhance growth and learning in an environment that encourages participation without inhibition
Building behavioural skill-sets through experiential learning to deal with personal and professional challenges effectively
Who are we?
We are part of a unique project initiated by the top management of NMIMS University to impart a crucial segment of learning: Life Skills.
UNICEF defines "Life skills" as psychosocial abilities for adaptive and positive behaviour that enable individuals to deal effectively with the demands and challenges of everyday life. They are loosely grouped into three broad categories of skills: cognitive skills for analysing and using information, personal skills for developing personal agency and managing oneself, and inter-personal skills for communicating and interacting effectively with others (Unicef.org, 2003).
The world of academia imparts much-needed skill-sets in various domains that equip our students to play effective roles in the corporate world or in the sphere of entrepreneurship. What prepares them thoroughly for the rigors of professional life, however, is training in life-skills.
Although the formal curricula designed by every school in the NMIMS family do address a few basic life-skills, there is an ever-increasing need to reach out to every student on a deeper level to ingrain in him or her the resilience and the confidence to cope with the stressors of daily life on the one hand and to achieve self-actualization on the other.
The Department of Life Skills consists of two segments: Soft skills and Employability skills.
The soft skills sessions prepare students for a professional life through the following modules:
SS Module 1: Knowing the 'I'

Psychological Profiling
Defining Personality & Adjustment
Time Management SS Module

Knowing the 'Others'

Interpersonal Relationship through developing Emotional Intelligence
Managing Conflicts
Team Work - Collaboration SS Module

ES Module 1: Corporate Readiness

Introduction to HR Recruitment Process
Business Attire * Corporate Etiquette
ma
Knowing the 'World'

Critical Thinking ? Reasoning & Analysis
Developing Innovation & Creativity Mindset
Communication Strategies ? Articulation & Listening

The employability skills sessions enable a smoother transition from campus to corporate life through the following module:

ES Module 2: GD & PI Skills

Personal Interview
Group & Case Discussion
Tips on CV/Resume Building
Our Unique Approach:
Topics selected after thorough benchmarking and analysis
The flexible approach to the course content to address school-specific needs
One-to-one coaching and mentoring through remedial sessions
Individual feedback and mapping the shift in behaviours and attitudes with consecutive sessions throughout the academic career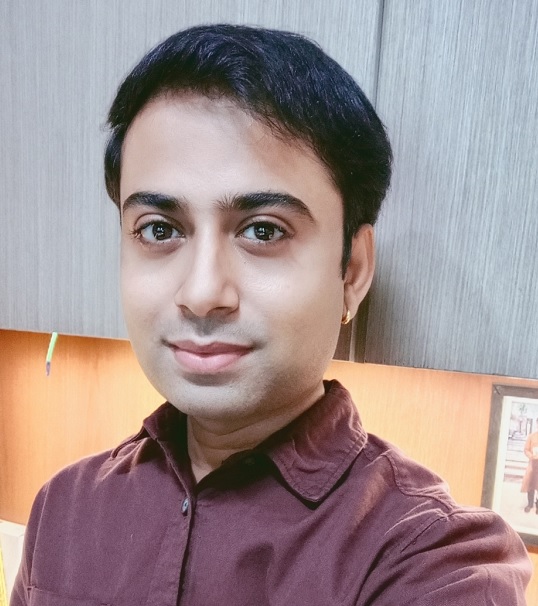 RITESH HALDANKAR
Department Head
Assistant Professor, In-Charge – Soft Skills, School of Business Management
Ms. Hemangi Kambli
Coordinator
Train the Trainer
The Life-skills department of NMIMS deemed-to-be University in collaboration with our in-house counsellors conducted a "Train the Trainer" program on 7th November (second half) and 8th November as a part of its content development and sharing of best practices objectives.
The sessions were conducted by the core team of the department as indicated below:
Emotional Intelligence by Professor Krishna Chande
Motivation and Resilience by Meeta Shah (Senior Counsellor) and Assistant Counsellors Joel Gibbs and Nazneen Raimawalla.
Neuro-linguistic Programming by Professor Ritesh Haldankar
Creative Group Discussions by Dr Madhavi Gokhale
Team-building by Professor Ocean Gonsalves.
The program also included a theatre workshop by Shreyas Desai of Myriad Arts with the objective of linking elements of the theatre with soft skills.
There were 15 participants in all including the core team. The sessions were well-received and all the participants were deeply satisfied with the learnings and takeaways.
Ms Hemangi Kambli rendered excellent support as the coordinator of the program.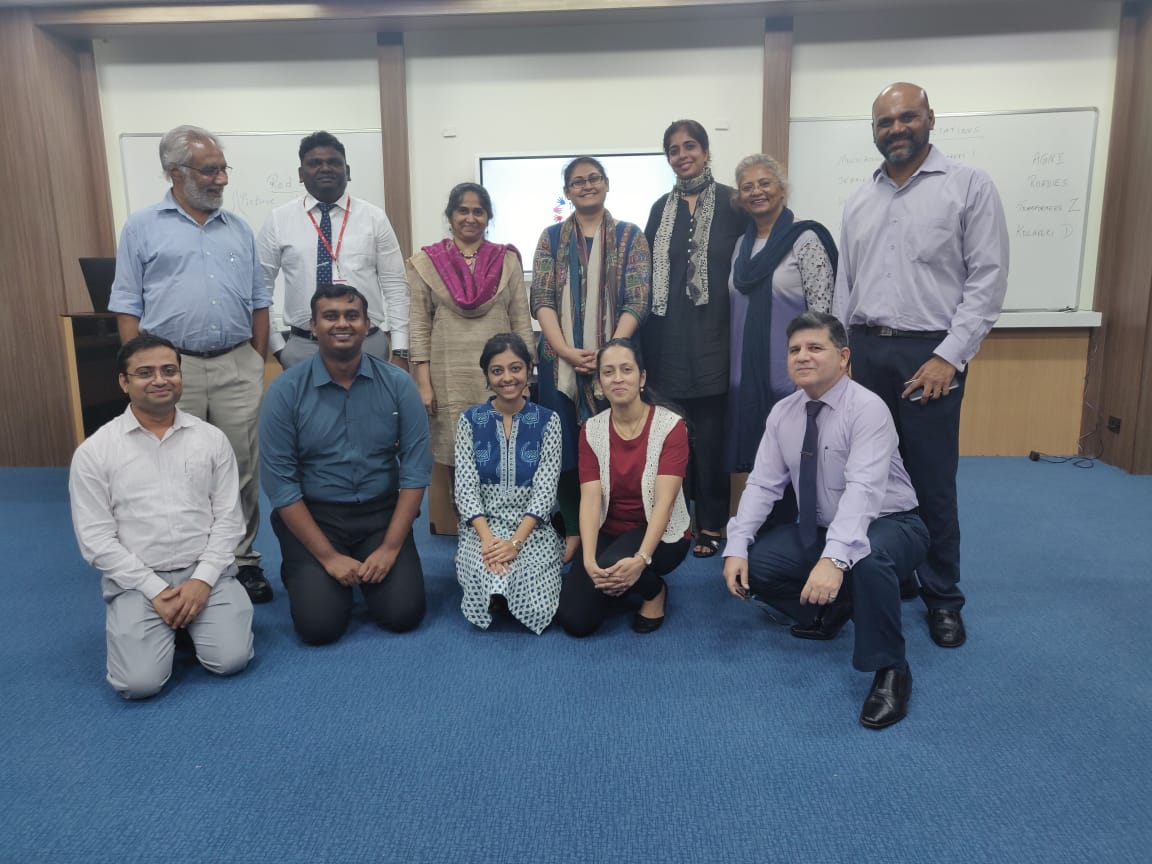 Standing from L to R: Dr Ambrish Bhatt, Professor Mahendra Tayde, Dr Madhavi Gokhale, Professor Krishna Chande, Professor Karishma Ahuja, Meeta Shah, Professor Ocean Gonsalves.
Seated from L to R: Professor Ritesh Haldankar, Joel Gibbs, Umangi Mehta, Professor Poojaa Jadhav, Professor Neville Mehta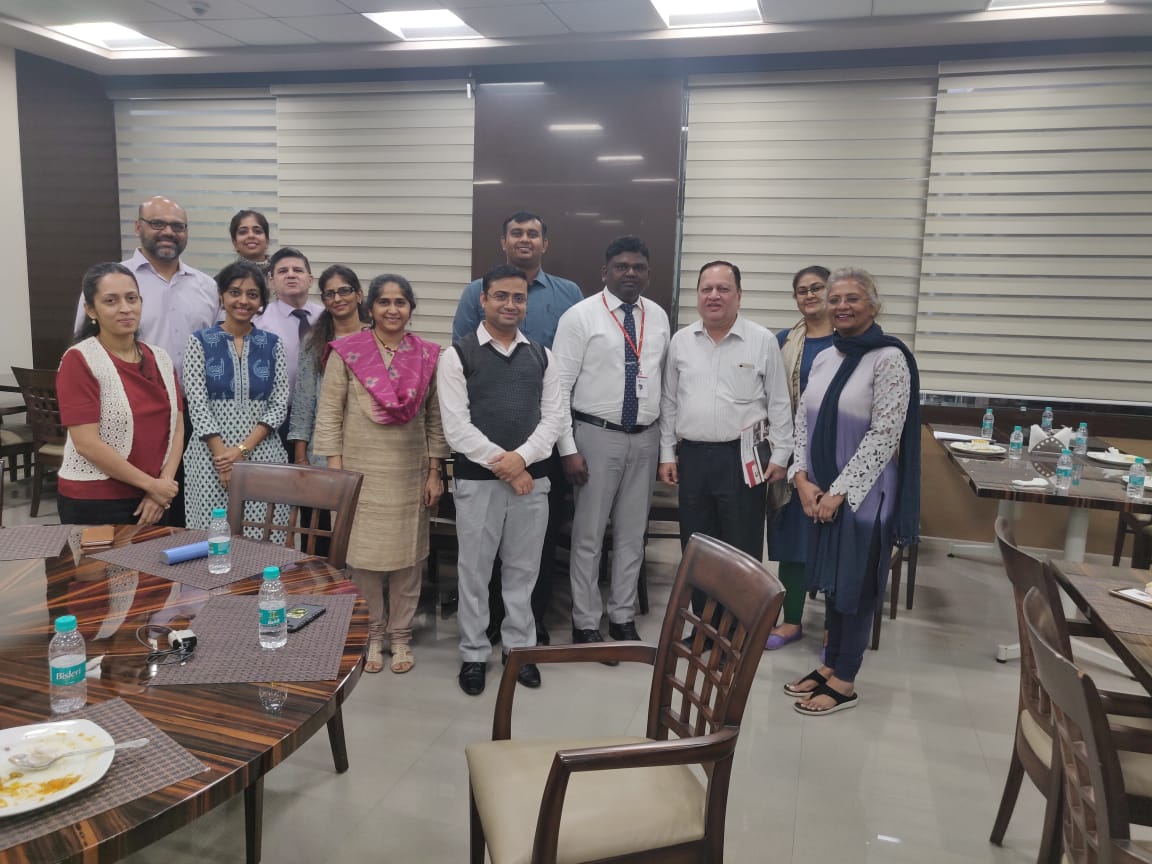 Dr Sharad Mhaiskar (Pro Vice-Chancellor, NMIMS University) with the participants and Hemangi Kambli (standing next to Professor Neville Mehta)